Quick Tips for the below ONLINE WAITING LIST PROCESS:
CLICK THE BUTTON "WAITING LIST LOOKUP" then enter your social security number and CLICK VERIFY to begin the process.  If your SS number is valid and in our system it will show you your position in line for housing.  If the number is not found it will start your APPLICATION PROCESS.
To apply you must have the names, dates of birth, and Social Security Numbers for all household members.  To apply you must know the amount of income, assets, and expenses for each household member.
IMPORTANT NOTICE: SOUTH GREENGATE COMMONS APPLICANTS CANNOT USE THIS SYSTEM. Please call South Greengate Commons at 724-552-2249 to update your status on the waiting list.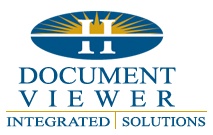 Your waiting list position is online and easy to lookup.